Compassionate, Comprehensive Obstetrics and Gynaecology Services
Dr. Rubab Ali, a dedicated and compassionate consultant from Pakistan, is deeply passionate about her work in the field of gynecology and obstetrics. With extensive training and experience in both the United Kingdom and the United States, Dr. Ali is well-equipped to provide exceptional care to her patients and she is without doubt one of the best gynaecologists in Lahore.
Dr. Ali goes above and beyond for each and every patient she treats, recognizing the importance of their overall well-being during pregnancy and managing women's health and gynecological issues. She understands that every patient is unique and therefore offers personalized care tailored to their specific needs.
By leveraging her comprehensive knowledge and skills acquired through her training and work experiences in the UK and USA, Dr. Ali ensures that her patients receive the highest quality care. She stays up-to-date with the latest advancements in her field and applies evidence-based practices to deliver effective treatments and interventions.
Dr. Ali's commitment to her patients extends beyond medical expertise. She approaches her practice with empathy, attentiveness, and respect, creating a supportive and comfortable environment for her patients. She actively listens to their concerns, addresses any questions they may have, and involves them in the decision-making process.
In addition to her exceptional medical care, Dr. Ali emphasizes the importance of education and communication. She provides her patients with clear and thorough explanations of their conditions, treatment options, and preventive measures, empowering them to make informed decisions about their health.
Overall, Dr. Rubab Ali strives to provide the best possible care for her patients in Pakistan. Her dedication, personalized approach, and commitment to continuous learning contribute to her ability to positively impact the lives of those under her care.
Dr. Rubab Ali (MBBS, MRCOG) is a UK-trained consultant obstetrician and gynaecologist. With advanced training in obstetrics, gynaecology, and maternal medicine, and several years of experience working at prestigious university teaching hospitals such as University College London Hospital, Royal Free, Whipps Cross, Homerton, Royal London Hospital, and Brigham and Women's, Dr. Rubab provides high-quality and state-of-the-art care for pregnancy, infertility, and gynaecological issues. She adopts a holistic and comprehensive approach to patient care, ensuring her patients are at the center of their treatment and actively involved in their care.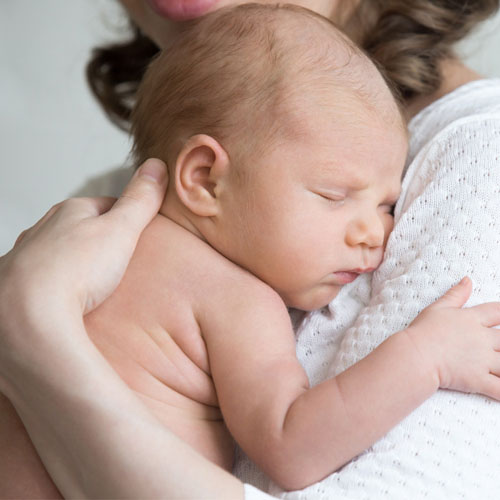 Dr. Rubab Ali is the best gynecologist in Lahore. She offers exceptional obstetrics and gynaecology services at Hameed Latif Hospital and Midcity Hospital. As your primary care provider, Rubab provides a holistic approach with her specialist care.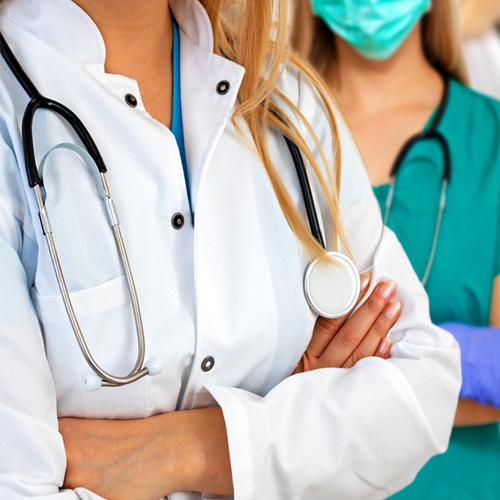 As a private patient, you are never far away from expert care and support. You are always welcome to contact us over the phone. We have also compiled some information to support your pregnancy and general women's health to help navigate those frequently asked questions.
Dr. Rubab brings extensive experience and expertise to her medical practice. She has worked at renowned university teaching hospitals such as University College London Hospital, Royal Free, Whipps Cross, Homerton, and Royal London Hospital, among others. Throughout her training, she played a pivotal role in educating and mentoring junior doctors and medical students at UCL Medical School and QMUL (Barts).
To further enhance her skills, Dr. Rubab pursued fellowships in maternal medicine/high-risk obstetrics, early pregnancy, and benign gynecology under the guidance of world-renowned experts in these fields. Her commitment to advancing medical knowledge is evident through her active involvement in clinical audits and research during her time in the UK. She regularly presented her findings at national and international conferences and earned multiple prestigious awards for her outstanding work.
For appointments and inquiries, we encourage you to contact us directly at the provided phone number. Our dedicated team is ready to assist you.
Dr. Rubab Ali specialises in:
>> Antenatal care of pregnant women
>> Multiple Pregnancies
>> Traumatic experiences and births
>> Normal pregnancy and birth
>> Management of complex and high risk pregnancies
>> Proactive approach in encouraging vaginal deliveries
>> Surgical and surgical management of early pregnancy complications
>> Miscarriage of different types
>> Recurrent miscarriages
Dr. Rubab Ali specialises in:
>> Treatment of Pelvic Pain and ovarian cysts
>> Medical and surgical management of Polycystic ovarian disease
>> Pre natal counselling
>> Family planning
>> Medical and surgical treatment of menstrual problems
>> Treatment in overcoming menopausal symptoms
>> Treating women with issues of urinary incontinence, bladder pain, pelvic floor injury after childbirth